Since 2003, Liberty Youth Ranch has accomplished and remained committed to this vision, this calling and this commitment: To help make life better for children and families going through life's difficulties.
Liberty Youth Ranch was established in 2003 by Alan C. Dimmitt, who continues to serve as President and Chief Executive Officer. He and wife Angela have shared this dream from the beginning. And the couple plays an active role in the day-to-day lives of children at the Ranch.
Thanks to the generosity of many caring individuals who share their values and commitment, this privately funded non-profit has continuously provided a home for children in need.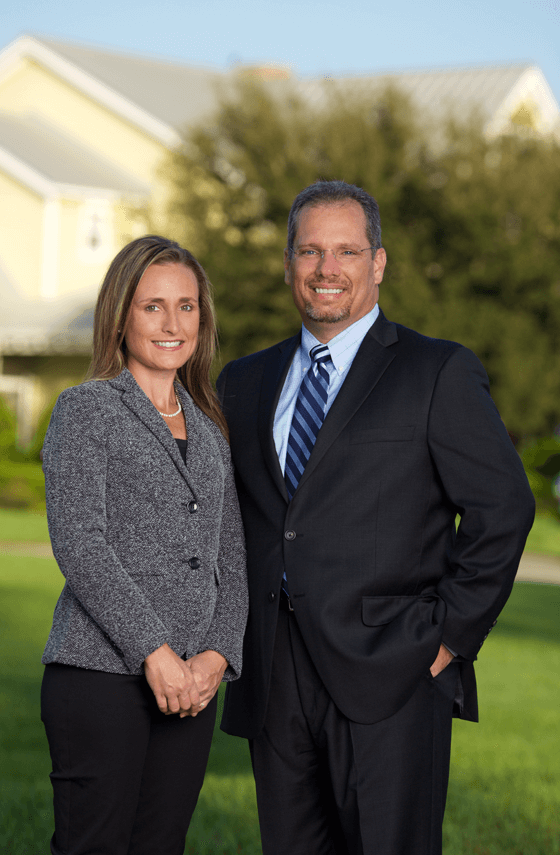 Alan C. Dimmitt, MPA, founder and his wife, Angela J. Dimmitt, CPA
Liberty Youth Ranch Core Values
We place unwavering faith in Jesus Christ.
As we trust God to guide and direct us, Jesus is at the core of the Liberty Youth Ranch mission and every aspect of the ministry.
We consider the care of children an honor and sacred responsibility.
We are deeply committed to the boys and girls entrusted to our care. Our primary goal is to help children succeed through healthy physical development, solid academic preparation, strong work ethic, and spiritual nourishment.
We partner with families when possible and help children succeed.
We treat all families with respect and compassion and when possible keep them involved in their child's progress in our program. We strive to exceed the expectations of families seeking help with their child.
We create a nurturing, stable environment.
We believe hope and healing happen best when children are in an environment that meets their basic needs, encourages their individual desires and passions, and promotes excellence in achievement. Our program clearly defines a path for success, while our campus provides a peaceful, stable environment to move forward.
We are a family and community.
Strong communities are needed for individuals to thrive. Liberty Youth Ranch is a community of caregivers, counselors, educators and administrators all committed to helping further our mission – providing children a "home" atmosphere where they have a place to belong and are accepted as a valued family member.
We are committed to timeless innovation.
Liberty Youth Ranch is licensed and recognized as a Child Caring Agency. We are innovative in our approach and will not follow fleeting trends. We strive to provide excellent care and look for opportunities to elevate and transform services to children and families that will stand the test of time.
We believe in being good stewards.
Stewardship of the blessings entrusted to us is a priority: from the children we serve to the contributions of faithful supporters. Excellence in the stewardship of our facilities and business operations is critical to carrying out our mission.
Alan C. Dimmitt, MPA is Founder, President and Chief Executive Officer of Liberty Youth Ranch, a 156-acre community in Southwest Florida.
Born and raised in Texas, Alan was orphaned at a young age and raised in a Christian Youth Ranch for vulnerable children similar to the Liberty Youth Ranch model.
He went on to earn his Bachelor of Arts degree in Business Administration and Human Communication from Abilene Christian University (ACU). He also has a master's degree in Public Administration from ACU.
Alan has been involved in child and family welfare matters on the local, state, and federal levels for over 35 years. He has served as a United States Presidential Management Fellow. He has been appointed by multiple Governors of the State of Florida to Gubernatorial Appointments and Leadership Roles throughout the state.
He is a regular speaker at civic clubs, churches and community organizations. And Alan is married to the former Angela Samblanet of Naples. In addition to their Liberty Youth Ranch family, they have two children together.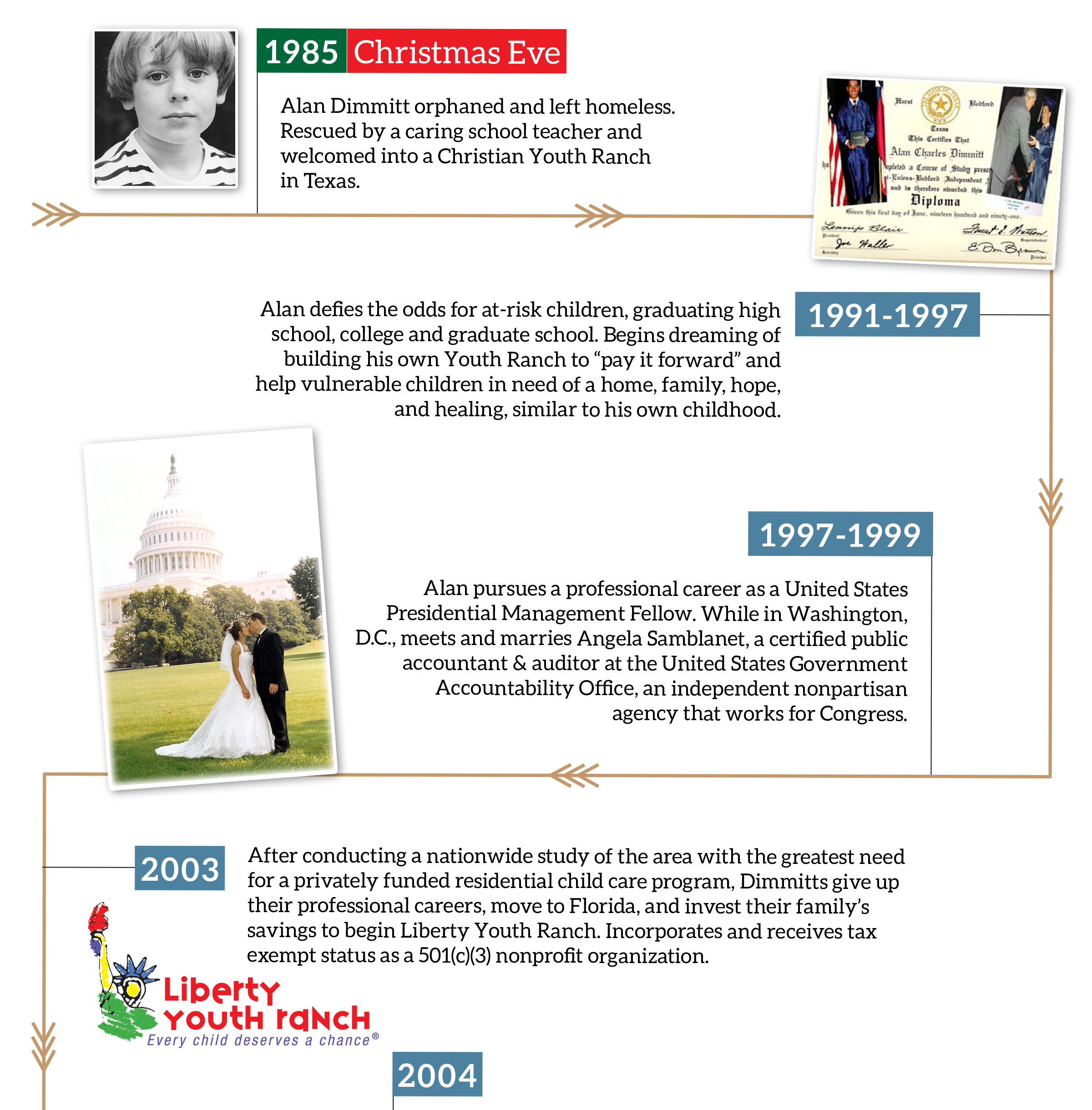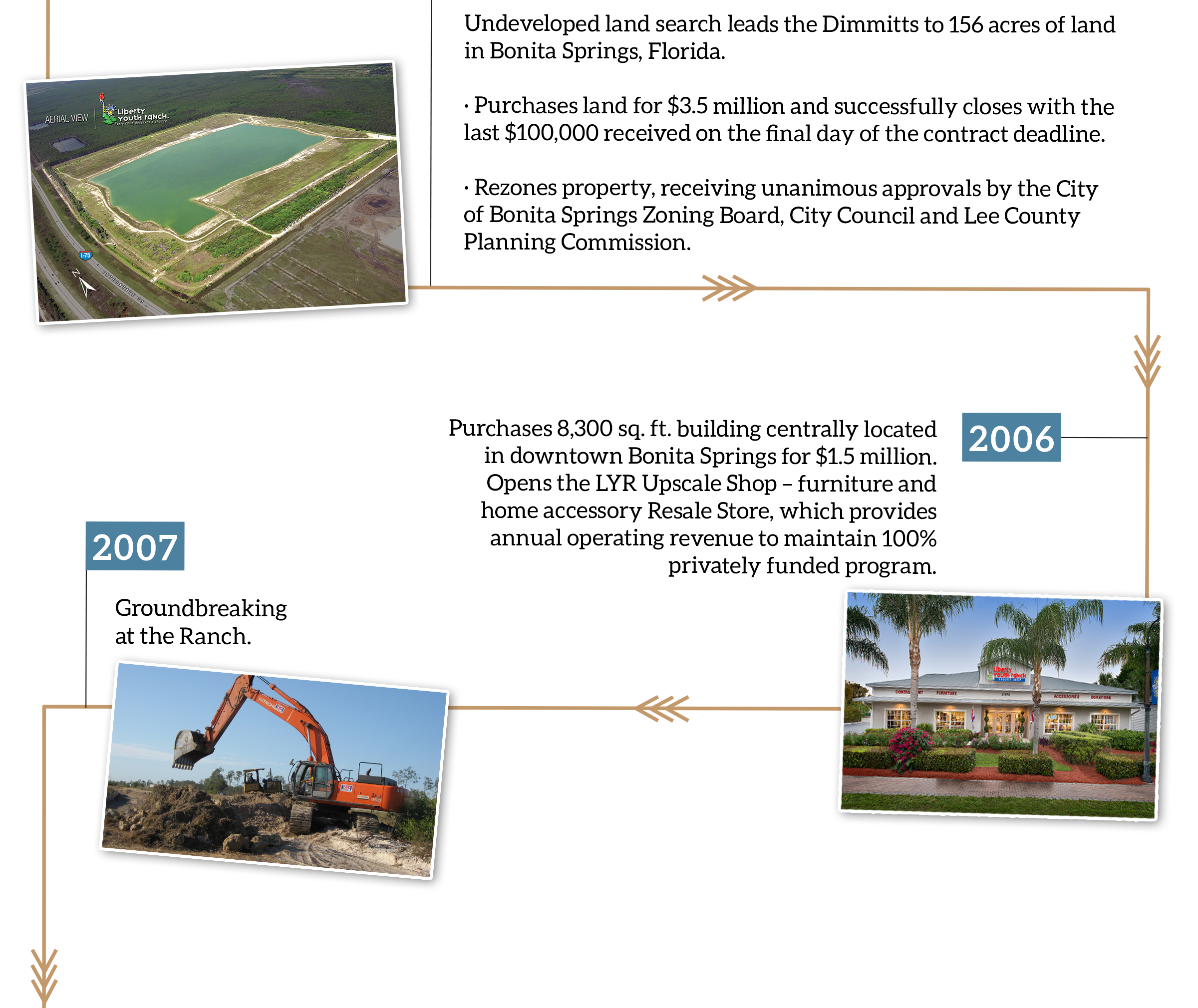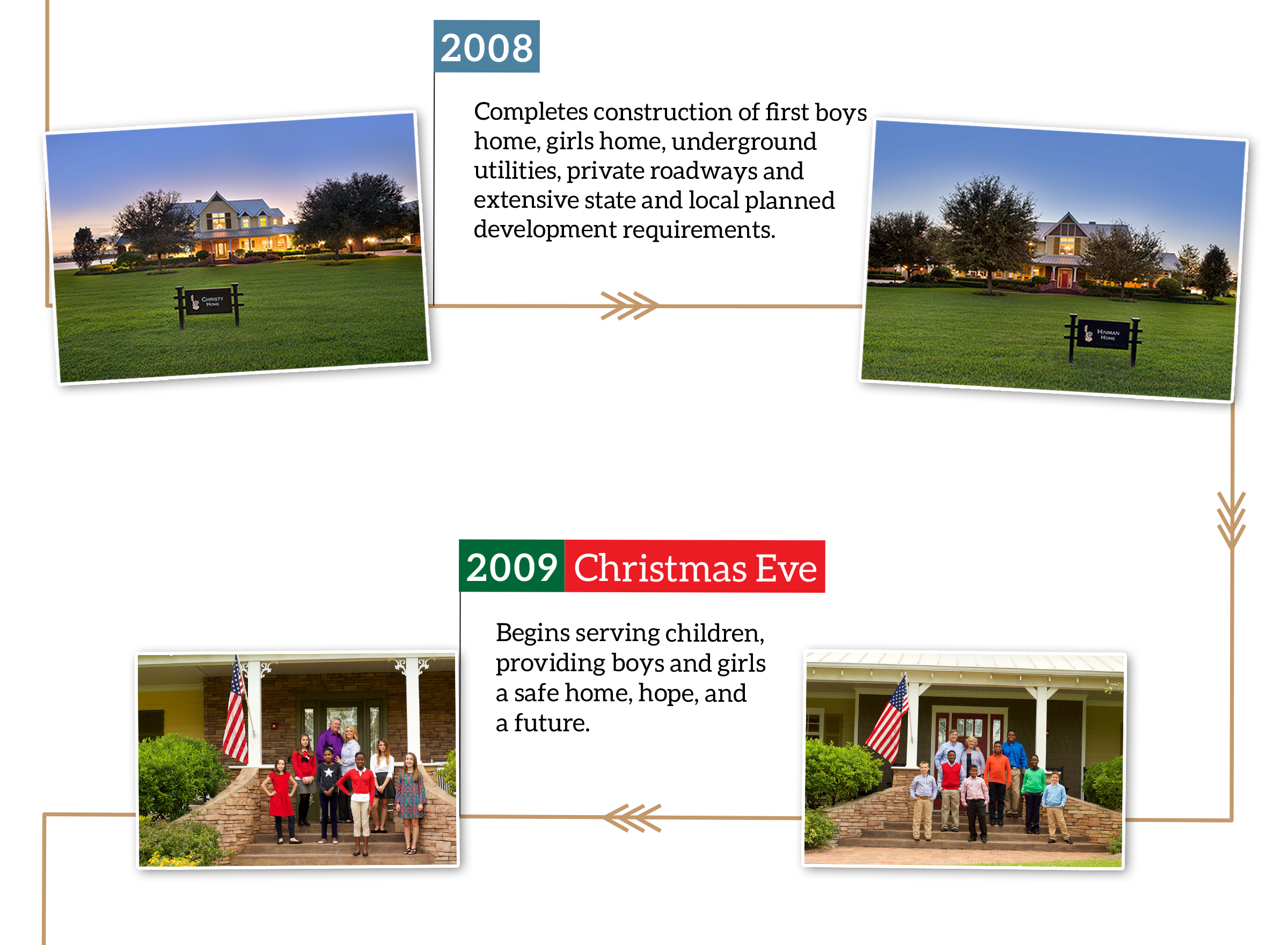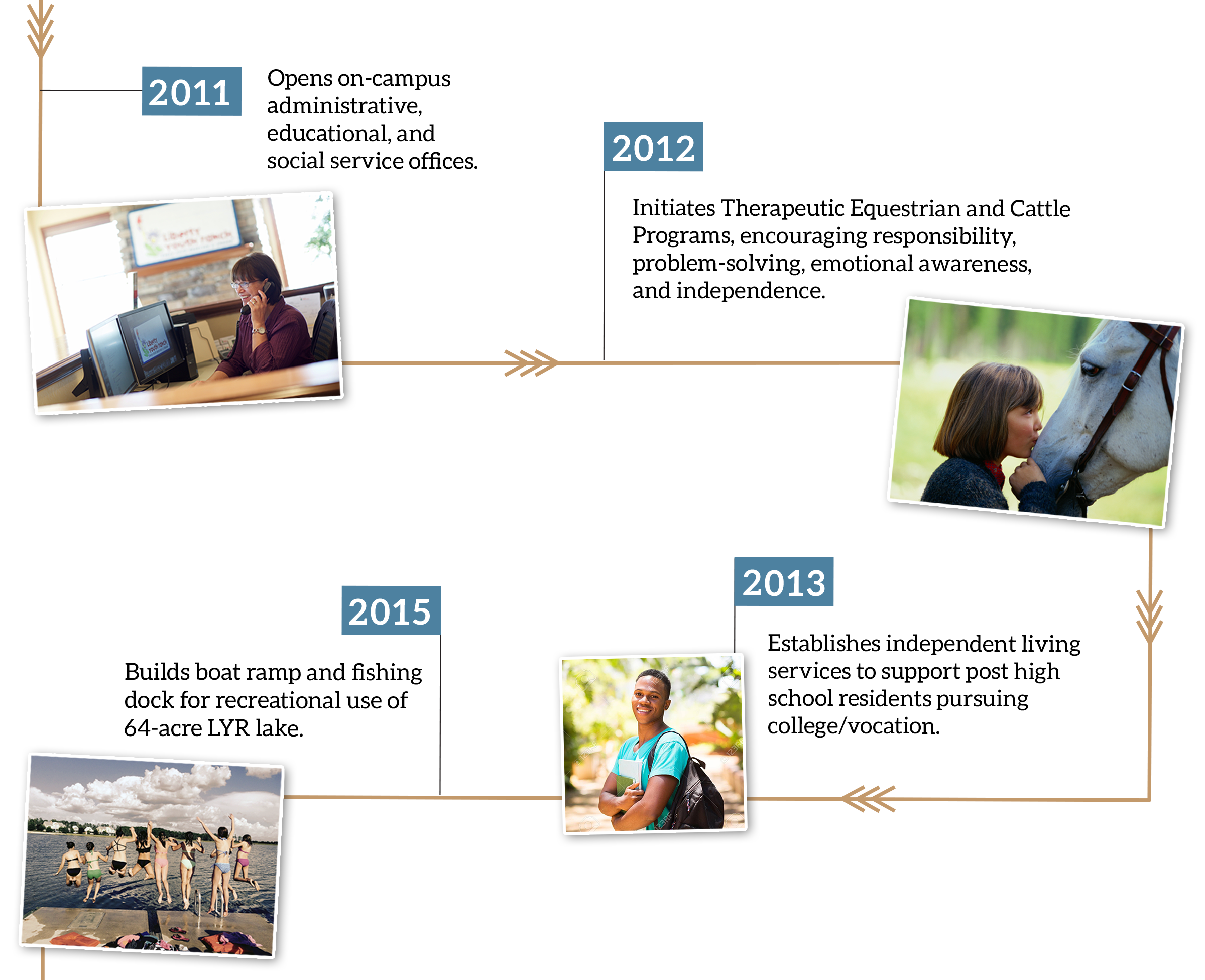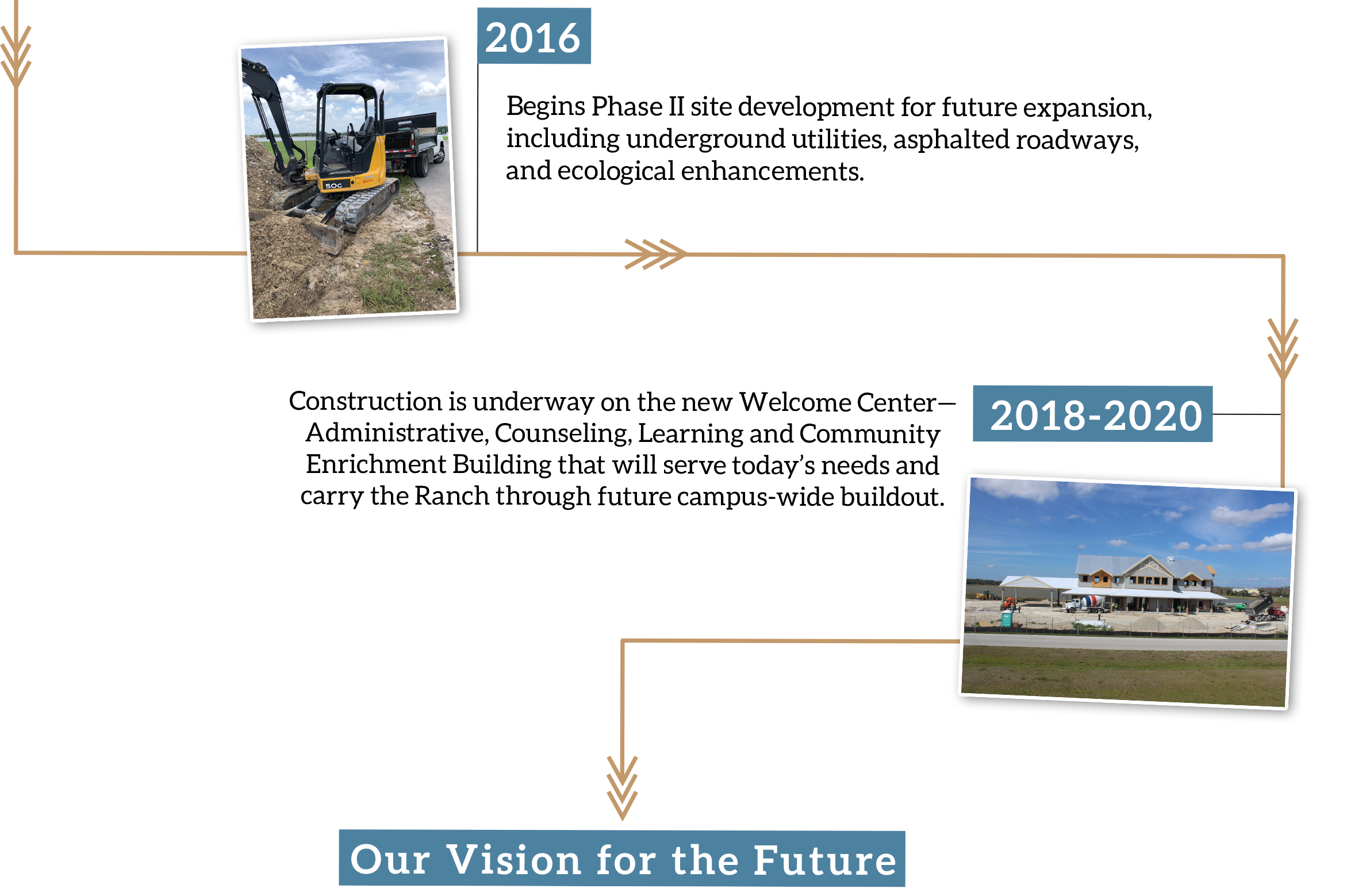 Plans for the Future
Alan's vision for the future is bigger than the Liberty Youth Ranch of today. Thankful for and inspired by all that has been accomplished, there is still more we can do to serve children in need. Check out our plans!
A New Administrative, Counseling, Community Enrichment and Welcome Center Underway
The Welcome Center is designed to serve the residential care division today and through entire buildout of the 156-acre campus. The first floor will serve as a community enrichment center, providing a venue to host campus-wide events and a hurricane shelter for Liberty Youth Ranch families and children. It will also provide a resource for partners such as churches, communities, and civic organizations. The second floor will encompass administrative offices, including human resources, accounting/finance, development/fundraising, social services and facilities. In addition, it will provide offices for residential care staff and labs for counseling, tutoring, and educational initiatives.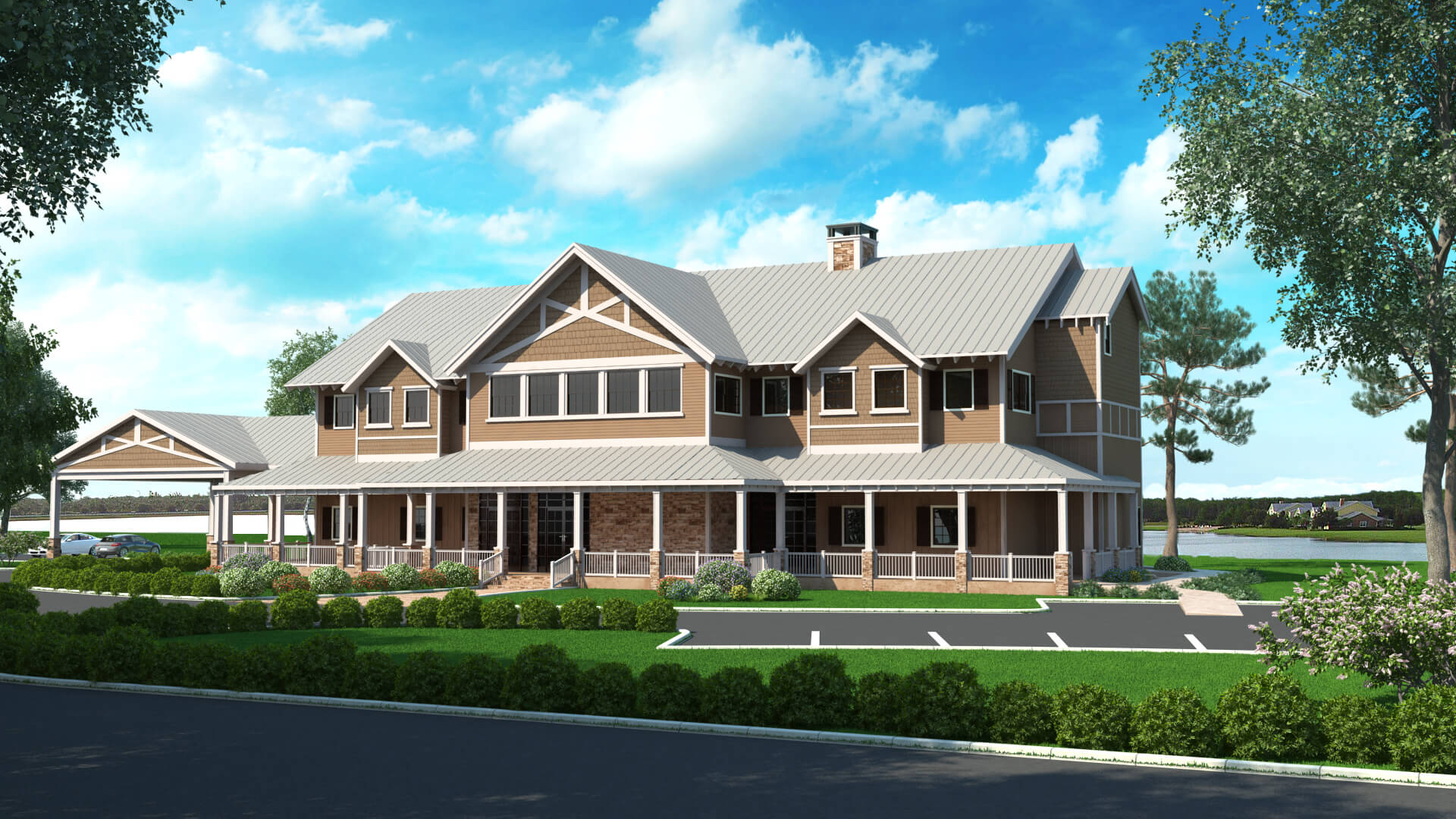 Welcome Center – Front View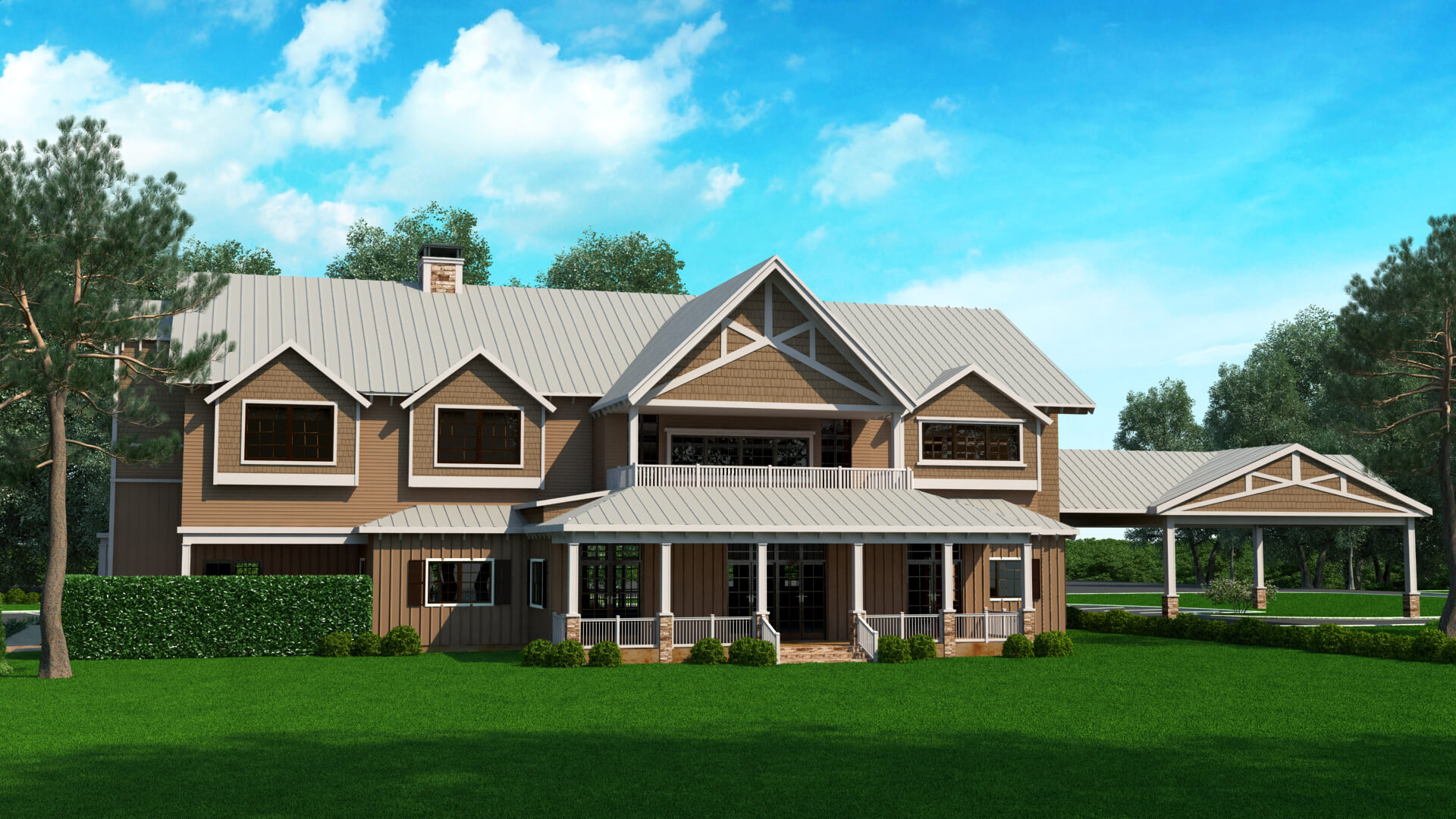 Welcome Center – Posterior View